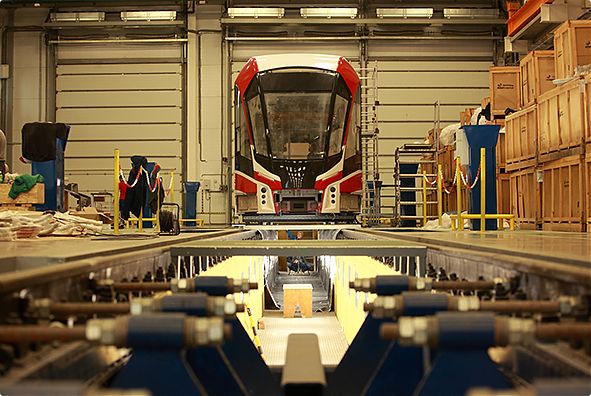 LLC "PC TRANSPORT SYSTEMS"
The company mass-produced electric passenger transport with a 100% low-level passenger compartment floor. The unparalleled single-section tram of the City-Star model 71-911 (City Star), and its modification 71-911E (for the tramway gauge of 1,435 mm), the two-section tram 71-923 Bogatyr, the three-section tram 71-922 " Varyag ", three-section tram 71-931" Vityaz ", as well as a three-section tram 71-931 M" Vityaz-M ".
At the heart of the design of trams produced by PC Transport Systems is a unique patented elastic swing carriage. The cart is available in two versions: for the track width of the tramway of 1,435 mm and 1,524 mm.